Students! Want to win an iPad? Do the 2-Step!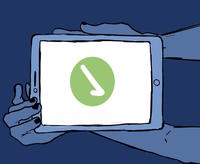 If you're a student and have enrolled in 2-Step, you are eligible to enter our contest to win an iPad!  There will be two drawings in the summer and four in the fall of 2018.  Each drawing is for one iPad. The drawing dates are as follows:
Summer

Fall

August 29

September 5

September 19

September 25
All you have to do to enter is enroll in 2-Step and then click the button below. You will need to authenticate with your CalNet ID and passphrase and do the 2-Step.  Everyone entering this contest must abide by these contest rules.