All It Takes is Two Steps.
With 2-Step Verification, you log in as usual to CalNet (Step 1) and then verify your identity and approve access to your account at the Duo Security login window (Step 2).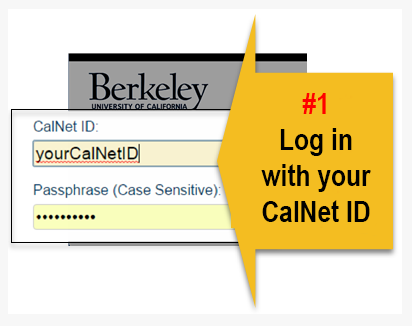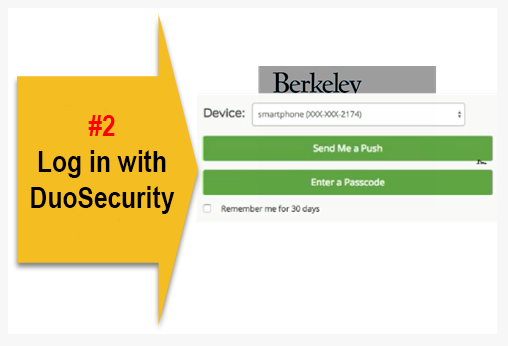 Methods for Second Step Verification
You can choose one of these methods for the second step verification, depending on the verification devices you set up:
Do I Have to Verify Each Time I Log In?
You have the option of verifying just once a month. Select Remember me for 30 days at the Duo Security login window. (Note: If during this time you use a new browser or clear your browser history, you'll have to reselect this option.)