Doing the 2-Step with a Push
A "push" is an approval request that you can send to your smartphone or tablet.
1. Log In to CalNet
Log in to your CalNet account with your usual credentials. This is your first-step verification.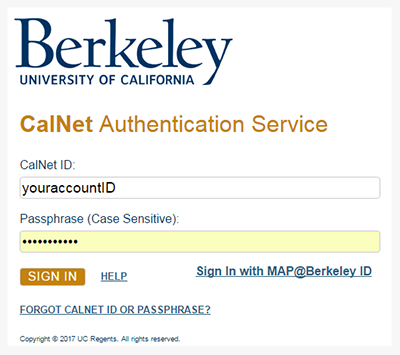 2. Receive Push
To do the second-step verification using a push, select the smartphone or tablet you want to use from the Device menu, and then click Send Me a Push. A notification from the Duo Mobile app should pop up shortly after on your device. Approve the login request to complete your login.