Doing the 2-Step with a Phone Call
1. Log In to CalNet
Log in to your CalNet account with your usual credentials. This is your first-step verification.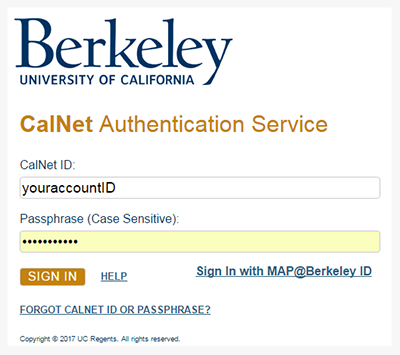 2. Receive Phone Call
If you set up a landline, then you can do the second-step verification using a phone call.  Select the phone from the Device menu, and then click Call Me. Answer the call for instructions on how to authenticate.