Before Enrolling Your Tablet
Have your charged tablet with you.
Have access to a desktop or laptop computer with an internet connection.
 The enrollment process starts from your laptop or desktop computer.
 A few steps in, you will switch to using your tablet to scan a QR code.
You can enroll more than one device in the enrollment session.
---
1.  Add a Device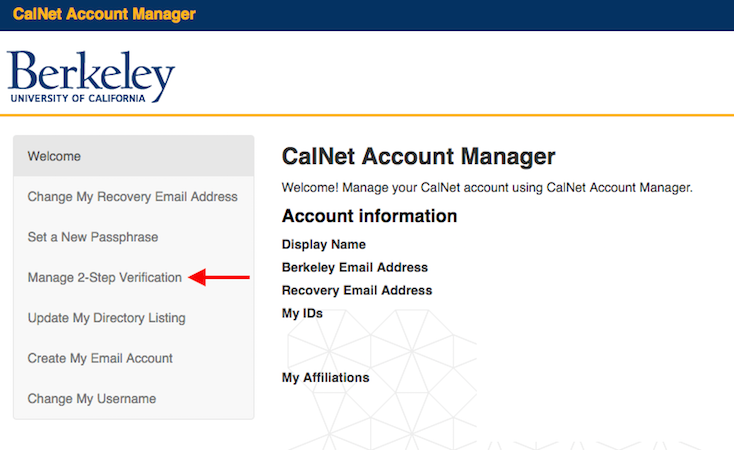 Click Start setup in the Device Control Panel.
(Note: If you've already enrolled a primary device, you will be prompted instead to Choose an Authentication Method. Choose Passcode or Duo Push, and perform the appropriate verification actions, which will take you to My Settings and Devices. Then select Add Another Device, which appears as a small link below your current list of devices.)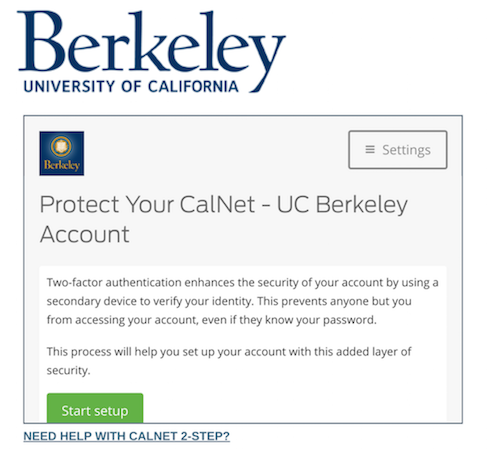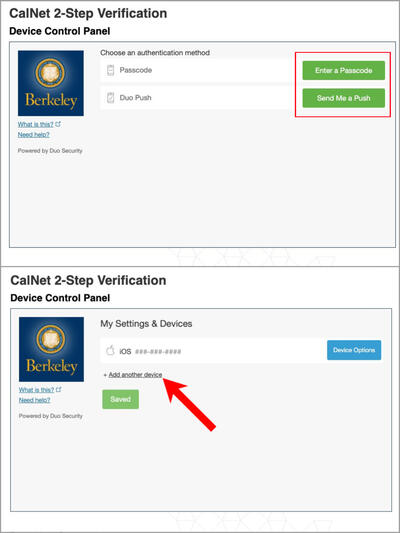 ---
Select Tablet and click Continue.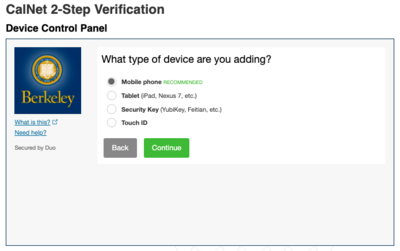 At What type of tablet are you adding?, select either IOS (iPad, iPod Touch) or Android.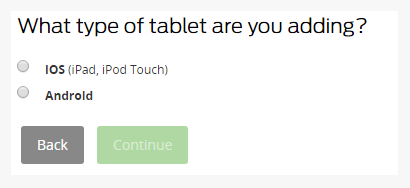 ---
2.  Download and Activate Duo Mobile
At this time, you will use your tablet to download the Duo Mobile app. To locate the app, follow the links on the Duo website or, depending on your type of tablet, go to the Apple Store, Google Play Store or Windows Store.
Search for the free "Duo Mobile" app and download it.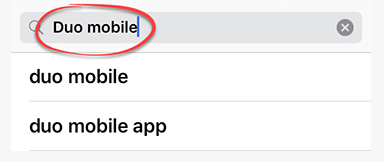 Open the Duo Mobile app. For "Duo Mobile" Would Like to Send You Notifications, click Allow so that Duo Mobile can send you push notifications (account access approval requests).
Click Add Account. Click OK to let Duo Mobile access your camera, which will be used for scanning the QR barcode.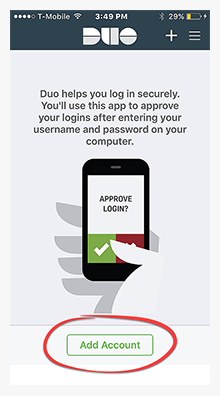 ---
3.   Link Your Tablet to Your Account
For these next steps, you will need to switch between your computer and your tablet to scan the barcode that links your tablet to your CalNet ID account.
On your computer, click I Have Duo Mobile Installed.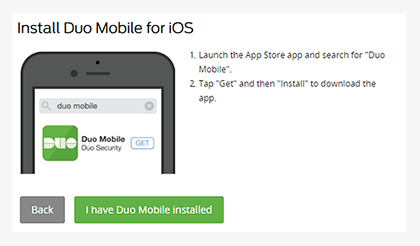 Point your tablet's camera at the QR barcode on your computer screen to scan the barcode. (What is a QR barcode

? It's that square with all the squiggles.)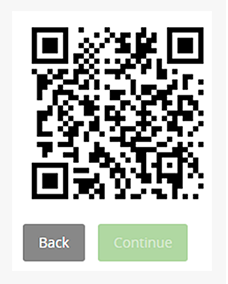 Once you have successfully scanned the QR barcode, a green check mark will pop up on the QR code to confirm that your tablet is linked to your account. Click Continue.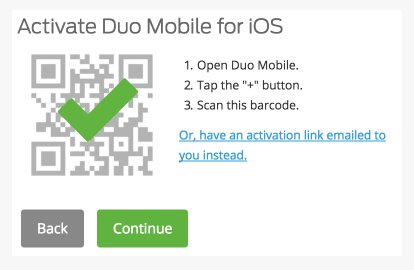 ---
Enrollment Completed!
Congratulations! You've successfully enrolled your tablet. Now when you log in to campus systems with your CalNet ID, you will be prompted for a second-step verification. Click Send me a Push and go to the Duo Mobile app on your tablet to approve. (See How to Do the CalNet 2-Step for more information.)
Be sure to get your backup passcodes! Click here to find out how.