Requesting Passcodes
If you need new passcodes, there are multiple ways you can request them.
Using the Duo Mobile Application
Using the CalNet Account Manager
---
When you are prompted to do a 2-Step, click inside the Passcode field (highlighted green below). You will see a blue bar appear at the bottom of the login screen; click the link to Text me new codes
Then, check your cell phone for a text message with 10 passcodes. You can enter any of these codes for the second-step verification.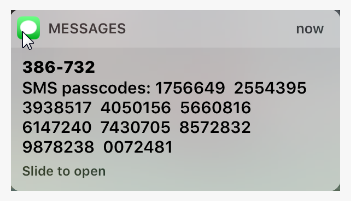 ---
On your phone, go to Duo Mobile. Tap the entry that says "CalNet - UC Berkeley" to generate a passcode. This works anywhere, even in places where you don't have a WiFi connection or can't get cell service.
---
You can also request passcodes by logging in to the CalNet Account Manager and selecting Get Backup Passcodes at the bottom of the Device Control Panel screen.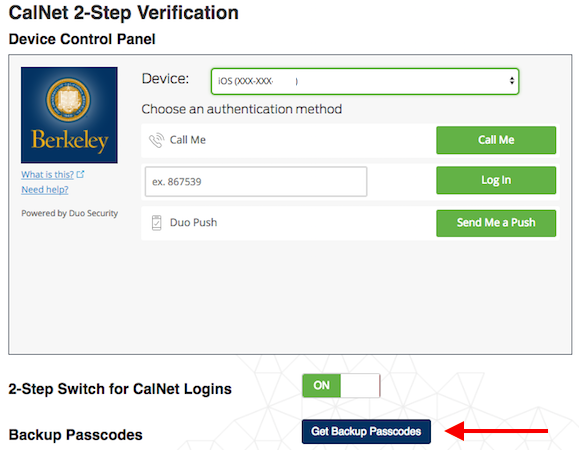 ---
Press the red power symbol on your simple hardware token. A numerical code will appear on the token's screen.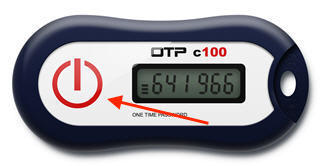 Note: Passcodes are single-use only; you must enter a new passcode each time you verify.