Before Enrolling Your YubiKey as a U2F Token
---
Add Another Device
After enrolling your first device, insert your U2F token into your computer's USB port.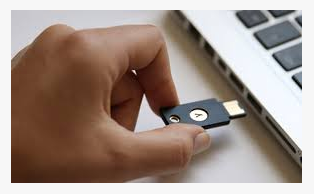 From My Settings and Devices

 in the 2-Step Device Control Panel, select

Add another device. Note: You will be asked to log in to the panel itself using an existing 2-Step device. After you 2-Step to access the panel, you will be able to continue adding your U2F token.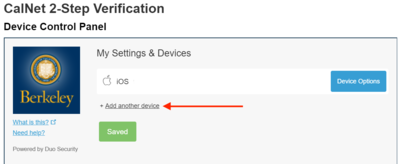 At What type of device are you adding? 

select

Security Key

 and click

Continue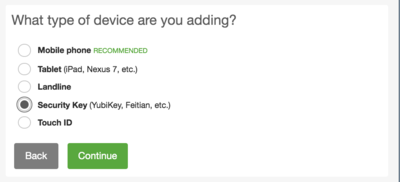 A prompt will appear with instructions on what to do if you do not see the pop-up window. Click Continue.

Insert your token, and when you see this prompt, tap it.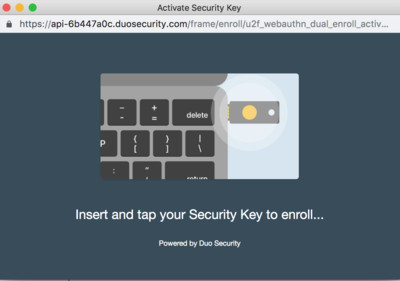 ---
Enrollment Completed!
Congratulations! You have successfully enrolled your U2F token. When you log in with your CalNet ID, you will be prompted for a second-step verification. Insert your hardware token and tap it to log in.