Simple OTP (one-time password) hardware tokens are available at no cost for anyone who does not have a smart phone or alternative 2-Step device. We recommend that you use a smart phone with Duo Push for the CalNet 2-Step.
Obtaining a Token
If you have an urgent need for a Simple Hardware Token, you will need to email calnet2-stephelp@berkeley.edu. We will work with you to determine if a hardware token is necessary, and determine how best to get one to you.
Hardware tokens are not currently available for in-person pickup due to Covid-19.
Using a Token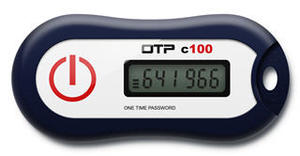 If you already have a Simple Hardware Token, you must register it before you can use it:
Step 1: Register your Simple Hardware Token
Register your token using this form: https://docs.google.com/forms/d/e/1FAIpQLSdk6SWJGMMzuJQwIUJ9y-eWcCS4bdGyIeycfXyW6yUa-zPLMQ/viewform

You will receive an email notification when your token is registered.
Step 2: Try it out
Once you have received confirmation that your token is registered, go to mycalnet.berkeley.edu's Manage 2-Step Verification page.


Enter your CalNet ID and passphrase to log in as usual to the CAS screen.

When the 2-Step screen appears, click the Enter a Passcode button. 
Next, tap the red power symbol on your Simple Hardware Token. A numerical code will appear on the token's screen.

If you hold down the red button too long, it will display all; 8s. Let the token be until the screen clears, and try again.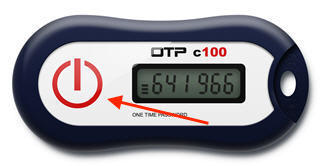 Type the code that appears on your token into the field for the passcode on the 2-Step screen

If you want this web browser on this computer to remember you and not prompt you for 2-Step for 30 days, click the checkbox to Remember me...

Click Log In.
Ta da!  You have successfully done the 2-Step.
Note: you will see your token listed as a device when you log in to the 2-Step Device Control Panel.
Step 3: Print your backup passcodes
Before leaving mycalnet.berkeley.edu, please take a moment to click the blue Get Backup Passcodes button, and print your codes. Click here to find out more about backup passcodes.